Bringing home your new baby kitty is an exciting time. You will want to be prepared though so you can spend time with your new addition instead of running around to pet stores getting those last minute needed items. This page will help you to prepare for your new arrival so his/her "coming home" will go smoothly.

Nutrition
Food: At USA Purrs we use a variety of foods to make up your kitten's diet. We are careful to choose foods that offer good nutrition for optimal growth and development. What you choose to feed your baby will ultimately be your choice, but if you do choose to change foods do so gradually so your new little one does not get an upset tummy or loose stools. We are currently feeding the Iams line of food to our cats and kittens. This brand of food is easily found in all Pet Supply stores. Our kittens are eating an equal mix of Iams Kitten, Iams Adult, and Iams Hairball formula. Avoid foods that contain Fish products. Feed your new baby from ceramic or stainless steel bowls which can be sanitized in the dishwasher weekly.
Below are a few of the foods we use and recommend…



Water:  At USA Purrs we only use filtered bottled water for our cats. Tap water, especially well water, can be home to a great number of indigestible bacteria which can make your kitty sick. Water needs to be available all the time and should be replenished at least daily. Cats love fresh water and making sure your kitty gets enough to drink is important for a healthy urinary track. USA Purrs HIGHLY recommends using a water fountain for your kitty. Drinkwell Fresh water fountain are our personal choice and can be found at Petsmart or online at Drs. Foster and Smith. They can easily be taken apart and thrown in the dishwasher for easy cleaning.  Trust us it is worth the investment…your cat will love it.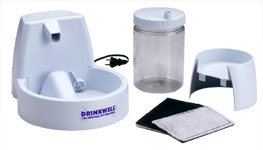 Grooming
Ragdolls require little grooming to stay looking nice. A short weekly grooming session will remove any dead hair and keep your new baby looking great!  You will need only one fine/medium tooth comb. This comb is all you will need even after your cat is an adult. You can also use a spray-on coat conditioner like Miracle Coat to keep your kitty's coat soft and smelling good. Don't forget to trim his/her nails at least twice a month. Declawing is cruel and inhumane and keeping baby's nails short and providing a scratching post will help with any unwanted clawing accidents.
Below are examples of grooming products we use and recommend….




Potty Items
At USA Purrs our kittens are introduced to the litter box as soon as they start walking. Good litter box habits are important and our babies are completely potty trained before going home. So in order to avoid confusing your new baby you should provide litter and a type of box that your baby is already comfortable using.
Litter: We use and recommend a pine litter called Feline Pine. Or if you live close to a Tractor Supply store the Equine Pine Pellet bedding is very comparable to Feline Pine and it will save you money 🙂 It is safe and all-natural and will not harm babies if ingested. Some kittens will taste litter when they are small and can actually die from eating clay litter. The choice will be yours if you wish to continue to use Feline Pine or if you wish to gradually change your baby to scoop-able clay litter, the choice is yours.
If you do choose to change litter, then it is recommended to start by putting the clay litter on the bottom of the litter pan (25%), and the Feline Pine that your baby is used to using on top (75%). He/she will mix the litter himself. Gradually add more clay litter until the pan is mostly clay.  This process will take time, and will not happen overnight. You do not want to upset your kitty, and remember that you are retraining him/her to use this new litter. So please have patience with your baby.
Litter Boxes: We gradually increase the size of the litter box as our babies grow. We use covered and un-covered Large sized litter boxes. By the time your baby is ready to go home he/she will be ready for a full sized large litter box. Be sure to show baby where it is several times for the first few days until you are sure he knows where to find it. You will also need a scooper to clean out and dispose of those unmentionables. It is good habit to wash and sanitize the litter box and scooper weekly.
Below are some examples of potty products we recommend…






Travel
An absolute must for your new baby is a sturdy carrier. Be sure to get one he/she will not outgrow quickly and will hold up to 15-20lbs. You will be surprised at how quickly she will grow and there is no need to waste money on a carrier she may only use once or twice. A carrier will be needed to take your baby home from USA Purrs and any time you take a trip in the car or a visit to the vet.
You may also want to take your kitten for short walks outdoors. (If this is done please protect your baby from fleas and other parasites with Revolution or Advantage. These products are available from your veterinarian.) Your baby should only go outside under your strict supervision and never be left unattended. Ragdolls do not possess the fight instinct and will not be able to protect themselves from predators. For outside visits try a leash and harness or a fun pet stroller.




Accessories
Scratching post: All cats have the instinct to knead and sharpen their nails. At USAPurrs we provide many different "tools" for cats to practice this natural instinct. Your kitten will be accustomed to using a variety of scratching posts and you will need to provide something for your new kitten to continue this practice. It can be anywhere from an inexpensive disposable scratching ramp, or a simple sisal covered post to a floor-to-ceiling cat tree. The choice is up to you…and your piggy bank. Below are just a few examples of products you could use…



Toys: Kittens LOVE to play and at times seem to have endless energy. You will need to provide your new little one with a variety of toys to keep his/her little mind busy. Anything from balls, to fuzzy mice, teasers, tunnels, catnip toys, and one of our personal favorites… Da Bird. Playing with your baby will also help with bonding and some our our smart babies will even surprise you by learning to play fetch with their favorite toy. Be sure to use caution though with toys with long strings, or cords, and feathers. These can be dangerous as your kitten can become entangled or choke. These toys should be kept out of reach and be played with only under supervision.
Below are some examples of some fun kitty toys your baby will love…










But remember toys don't have to be expensive…some of our USA Purrs personal favorites are empty boxes of all sizes and paper bags from the grocery store!

Many of the products featured on this page can be found at some of our favorite online shopping stores like Drs Foster and Smith, Chewy.com  or at your local Petsmart or other pet supply stores.  Have fun shopping!!! Here are some links to get you started…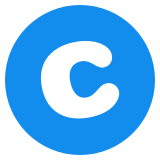 Well that pretty much covers just about everything. But don't forget that your Ragdoll baby will need something more important than anything money can buy. Spoil and Love your Rag-baby and in return he will give unconditional love to you and your family for his entire life.
If you have any further questions, please don't hesitate to drop us an email. Thank you!